This post on gay books young adults will love is co-written with my daughter, Reagan Naujok. She, herself, is a queer young adult and features books on her blog, Burning Reads Books. Although this post features gay books I think you and your students will love; I also have another post on young adult books you might want to check out as well.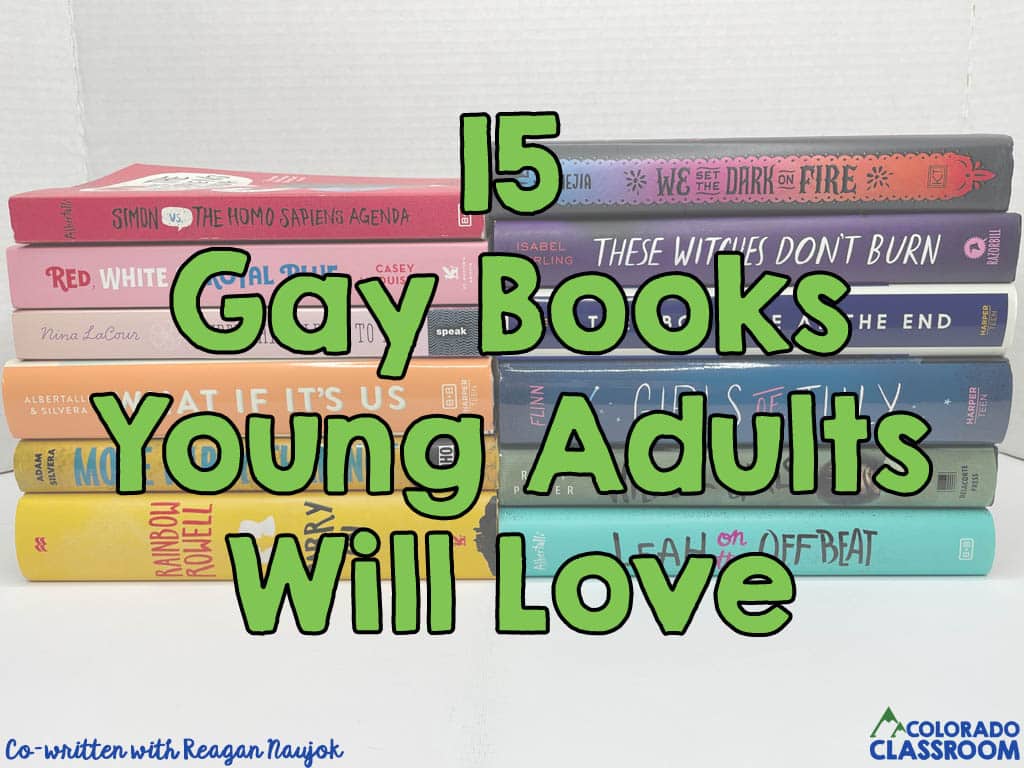 Getting your students to read and love reading is the most important part. Include many genres, characters, and settings within the books in your room. Help hook kids and keep them wanting to read more.
Gay books for your classroom shelves that represent LGBTQ+ rights and relationships must consider the variety of partnerships that can take place in the LGBTQ+ community. To be inclusive, you want to make sure to include both MLM (man loves man) and WLW (woman loves woman) options. It is important for all kids to be able to see themselves in the pages of a novel. For someone with a queer daughter who has had trouble finding representation in books, I know how difficult and heartbreaking this can be.
This list is ranked according to what we thought of the books. Some books are grouped according to the author, thus the weird count of 10, seen below. Our views might be a little controversial, but we're open-minded and available for discussion. So feel free to leave a comment after reading this post.
Also, this post contains affiliate links. I am an Amazon affiliate, and as such, I earn a small commission on qualified purchases. Thank you!
10. Aristotle and Dante Discover the Secrets of the Universe
The highly acclaimed Aristotle & Dante Discover the Secrets of the Universe by Benjamin Alire Saenz is a great first read if you have never read a gay book before. This book features Ari and Dante, two teenage boys living in the 1980s. Ari and Dante are complete opposites. Dante can swim, but Ari can't. Ari gets in fights, and Dante stays kind and cheerful. They are complete opposites.
As fate draws the two together, they form an unbreakable bond. They care deeply for each other, and as their friendship grows, it begins to mold into something new. Now they both must ask themselves what they want from the other. Even though this book is highly acclaimed and it a great read for beginners, I was less than impressed with the one chapter about a gay relationship shoved in at the end. It could have been better.
9. Wilder Girls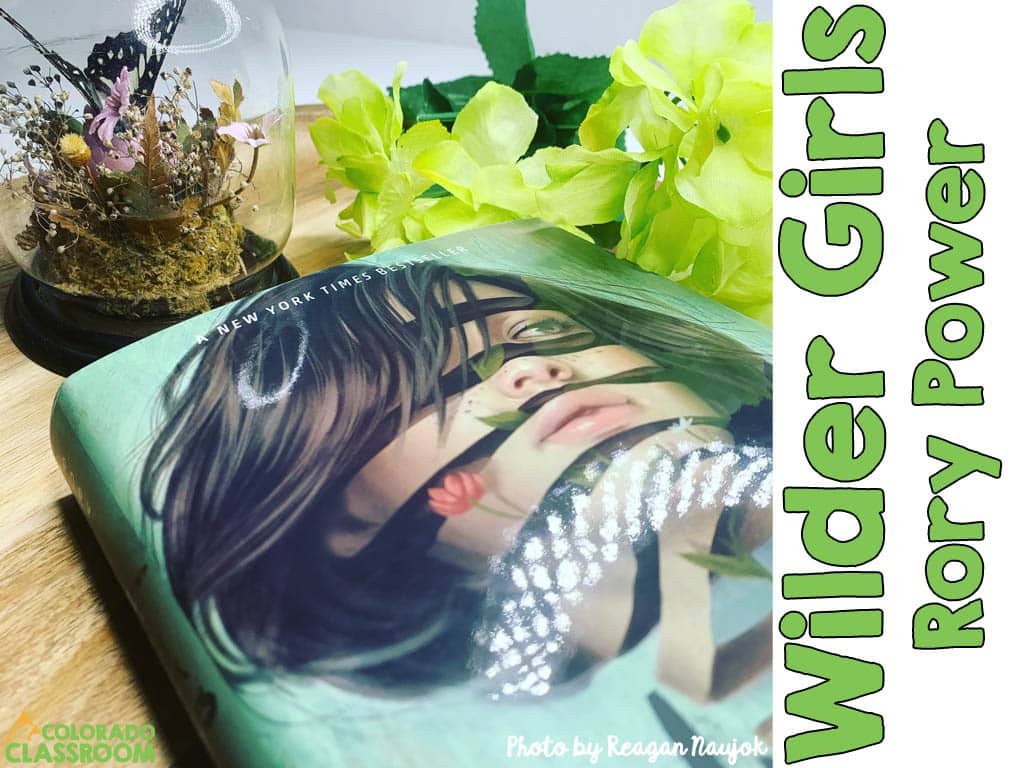 Wilder Girls by Rory Power is about a girl's school on an island that has been quarantined due to a strange disease spreading through the island. The teachers have died. The animals on the island have become wilder and more dangerous, and now Byatt, the protagonist's friend, has gone missing. Hetty, the main character, is now on a mission to find Byatt as well as the cure promised to her and her classmates.
This is an adventurous, thrilling, and mysterious book about young queer women forming relationships through facing adversity together. Wilder Girls will definitely leave you wanting more, but it does rate on the horror scale, so be careful to whom you recommend it. This book will leave your jaw on the floor and the book flying through the air as you rate it 4-5 stars on Goodreads.
8. We Set the Dark on Fire
In this dystopian novel, We Set the Dark on Fire by Tehlor Kay Mejia, where men rule the nation, women are trained to become the perfect wives to their husbands. Each man will receive two wives, one to do the housework and one to bear and raise children.
When Dani is selected to be the housewife of the son of a powerful politician, she feels ecstatic about the comfortable life she will get to live. When her arch-enemy from school, Carmen, gets chosen to be his other wife, her hopes go out the window. To make it worse, she is being recruited by the resistance to be a spy and take down the patriarchal society. She now must work with her rival while also giving out the secrets of the nation, but what happens when she finds out that Carmen may not be that bad after all?
I found this book to be interesting with a compelling worldview. It does a lot of world-building, and so I really think I'll like book two better. As for this one, I found it frustrating and irritating in spots. Although I did find spots exasperating, overall, I enjoyed the book. It is thought-provoking and an entertaining read. This book is part of a duology and has a sequel, We Unleash the Merciless Storm.
7. Girls of July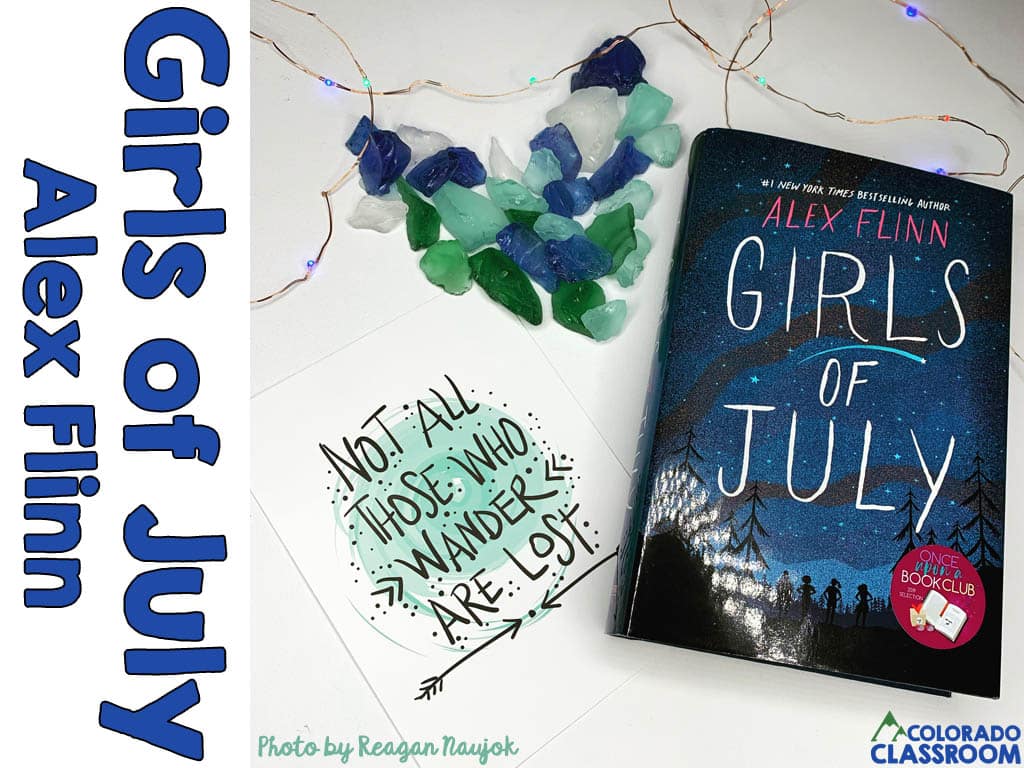 Girls of July follows the four stories of girls who have never met. Britta needs a getaway, Meredith is stressed from school, Kate is running from her past, and Spider is just trying to connect to someone. When they get the chance to share a cabin up in the woods with an older lady, they jump at the opportunity.
They will learn to love, learn, and make their own choices, but what happens as they discover the mystery of two lost lovers, separated by the hate of the past? In this cute and airy summer read, these girls will discover a new life for themselves and find love not only for themselves but for another as well. 
6. Carry On
Think back to the Harry Potter series. What if Neville had been the chosen one instead of Harry? Carry On is almost a parody of Harry Potter but yet it tells a much different story. In Fangirl, as talked about in our previous YA book post, we met a girl who wrote about the fictional Simon Snow series, but now we get to read it for ourselves.
Simon Snow is terrible at magic. He can't get any spells to work, and if something does happen, he tends to set something on fire. His girlfriend has just broken up with him, and he is pretty sure that his arch-enemy and roommate, Baz, is a vampire. On top of all of that, he is expected to save the world, but he has no idea how to do that.
In this queer fantasy series, one will get the joy of reading Harry Potter while rooting for a much different protagonist. Rainbow Rowell delivers on her usual promise of romance while also delving into a mysterious fantasy novel. This is one of a set and includes Carry On, Wayward Son, and Anyway the Wind Blows.
5. Books by Becky Albertalli
Becky Albertalli has written multiple books over the years that contain queer stories. One of her first endeavors was Simon vs the Homosapien Agenda where Simon discovers his sexuality as he talks with the mysterious Blue, another gay kid at the school. Simon realizes that he is beginning to fall for Blue, but the only problem is he has no idea who he is.
After writing Simon vs the Homosapien Agenda, which was turned into the movie Love, Simon, she wrote Leah on the Offbeat, which focuses on Simon's friend Leah as she takes on the world as a plus-size bisexual who just wants to live her life and find love.
Becky then collaborated with Adam Silvera to write What if it's Us, a cute book where two boys meet under strange circumstances and fall in love. All of these books are cute, sweet, and amazing queer reads.
4. Books by Adam Silvera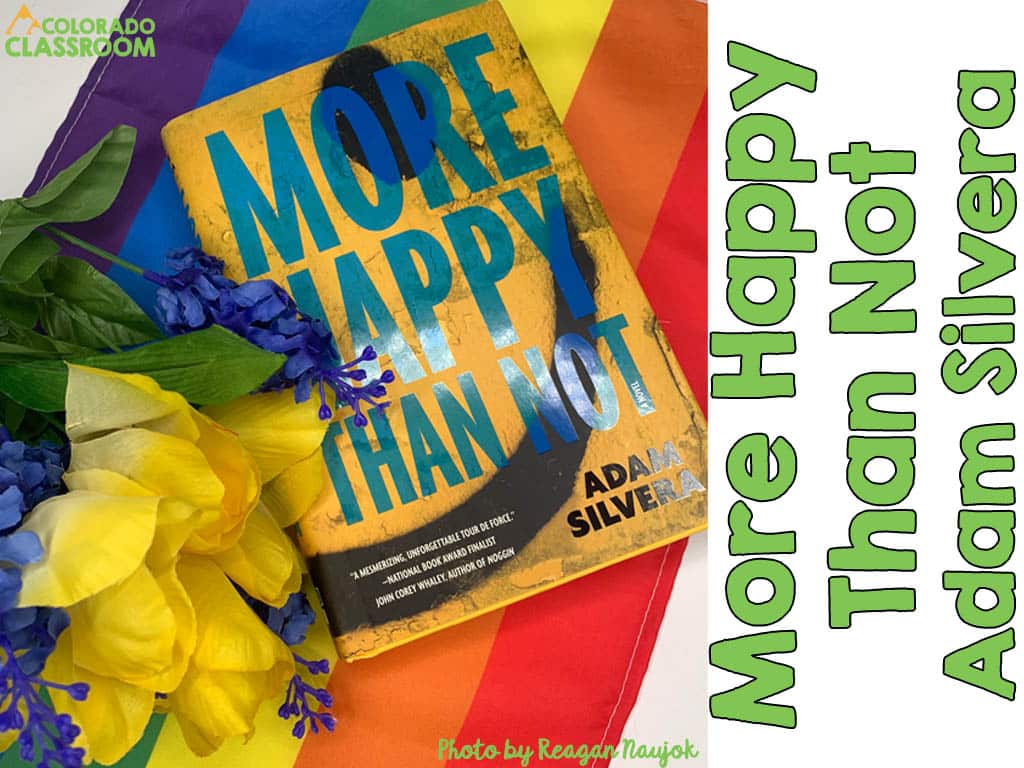 Adam Silvera has done more than just write What if it's Us with Becky Albertalli. Adam Silvera has released five books of his own, all of which feature gay stories and relationships. His contemporary books like More Happy Than Not, History is All You Left Me, and They Both Die at the End will leave you emotionally devastated in the best way possible.
More Happy Than Not is a story about Aaron, who, after his father's suicide, tries to find happiness with his friend and longtime girlfriend Genevieve. When Thomas comes to town, and Aaron can't stay away from him, he considers going to the Leteo Institute to get his memory altered.
In History is All You Left Me, I cried in the first 5 pages of this book. Griffin's first love and ex-boyfriend drowns. Griffin then must deal with his grief and his ex-boyfriend's significant other. He must confront his history and his feelings if he wants to rebuild his life. This book includes OCD characteristics in the main character, should you be looking for or want to avoid that.
If you can't tell that They Both Die at the End is going to crush your soul at the end, I don't know what to tell you. Both Mateo and Rufus receive calls on the same day from Death-Cast telling them they're going to die that day. So through an app, they meet and decide to spend their last day together as friends. They live their last day to the fullest, but by the end of the day, they'll both be dead.
Silvera also has recently put out his first fantasy novels with Infinity Son and Infinity Reaper.
Silvera will leave you longing for a deep emotional connection while also making you cry your heart out.
3. Everything Leads to You
When I was first looking for WLW books so I could read about myself, Everything Leads to You by Nina LaCour was the first book recommended to me, and it is easy to see why. Emi works as a set decorator in Hollywood, and her life seems like a dream, but realistically it's a mess. She has continued to go back to the same girl again and again despite it continuously going badly. When she finds a letter from an acting legend, she is set on a mysterious adventure where she meets Ava. Ava is completely unlike her. Her life is less than glamorous and unconventional, but she is about to help Emi understand what love, family, and acceptance are really like.
2. These Witches Don't Burn

These Witches Don't Burn by Isabel Sterling, follows Hannah, a girl who enjoys art. She has an amazing family and an annoying ex. The only thing that makes her different is that she is a witch that can control the elements. Set in Salem, Hannah must work quickly when something new and deadly comes to town. Will she solve the mystery in time, or will she lose everyone and everything she loves? This magical and exciting book will keep you on your toes and have you blushing at the sweet moments. If you can't tell from its number two spot, this book and its sequel, This Coven Won't Break, are amazing books to read.
1. Red, White, & Royal Blue (Adult Novel)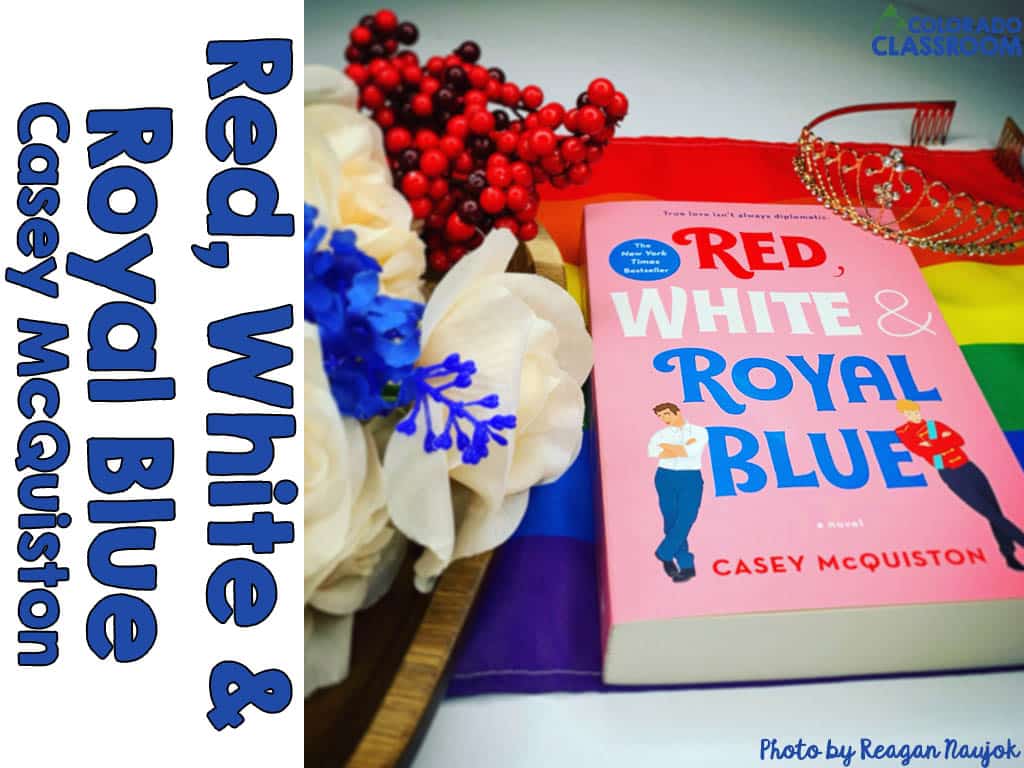 If you are on BookTok or in the YA community, then you have probably heard of this book. Red, White, & Royal Blue by Casey McQuiston is actually an adult novel. I've included it for those ready to move on to more adult tales.
This novel follows Alex Claremont-Diaz, the son of the first female president. With his sister and the Vice President's granddaughter, they make the perfect team. Life is great except for Prince Henry.
The first son and the prince never get along. Alex's mother begins to run for re-election, forcing Alex to forge a friendship with the prince. A friendship that will make international relations look good. But what happens when this fake friendship becomes something more and threatens to send both countries off the rails? This book is cute, funny, and spicy, and with McQuiston's second book, One Last Stop, coming out, this is one book you won't want to miss.
Hopefully, in these fifteen gay books young adults will find something to love, and you can find some great reads for your classroom. Let me know in the comments which ones you plan to read or add first. Or tell us which was your favorite and why.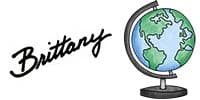 ---