Fall is a busy time of the year, but that never stopped me from trying to find activities for Thanksgiving for my students. Finding materials that would keep them occupied, entertained, and learning about our nation were always top on the priority list. Covering our history, the meaning of the season, and the definition of gratitude and thankfulness were always important too.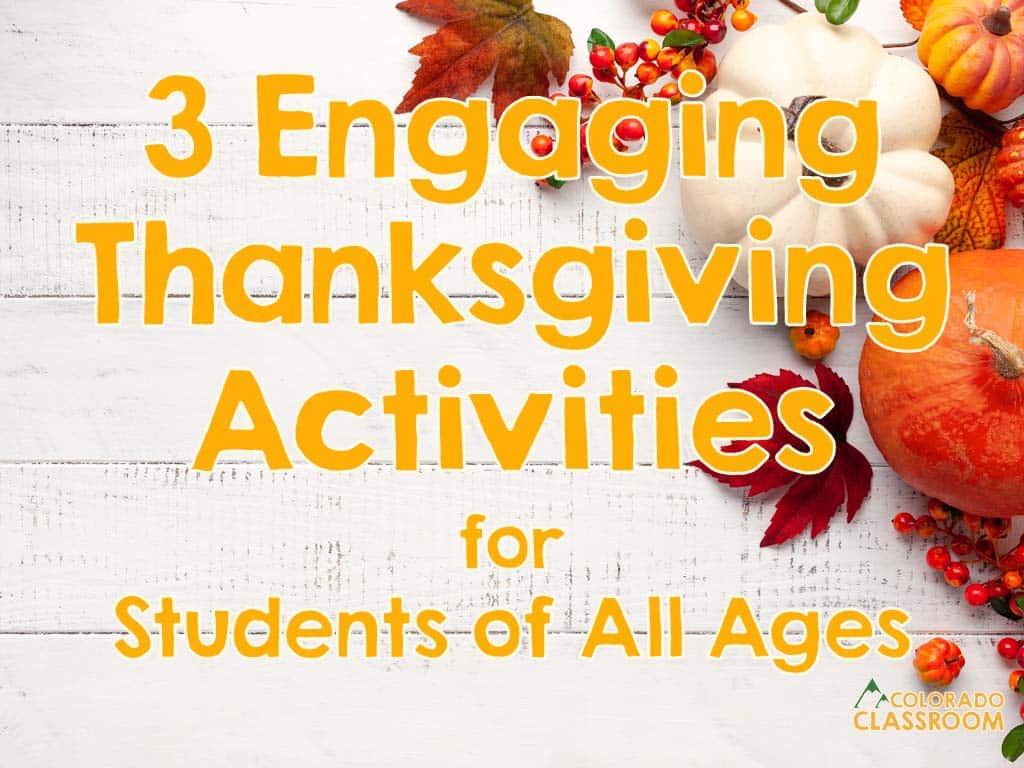 Whether this is your first year teaching, or you've been around the block a few times, being prepared is always important. Having some activities for Thanksgiving for your students planned out, or waiting in your back pocket for when you need a quick idea or an alternative plan, is a great idea.  I hope you'll find some ideas in this post that you maybe hadn't thought of before.
Thanksgiving Activity #1
Complete a Thankfulness Activity
Almost all students love a great picture book from time to time, no matter their age.  So grab a good one and read your students a story about thankfulness.  There are lots to choose from in this blog post, but I like Those Shoes by Maribeth Boelts.* 
This story focuses on Jeremy and his ideas of wants versus needs, and how those things change at different times and in different circumstances.  Towards the end, Jeremy realizes what his needs really are and just how thankful he is to have them in his life.  Once the story is over, have a discussion with your kids about their ideas of wants and needs. Talk about how they have maybe grown in this area as well. 
*This is an affiliated link. I am an Amazon Associate and earn on qualified purchases.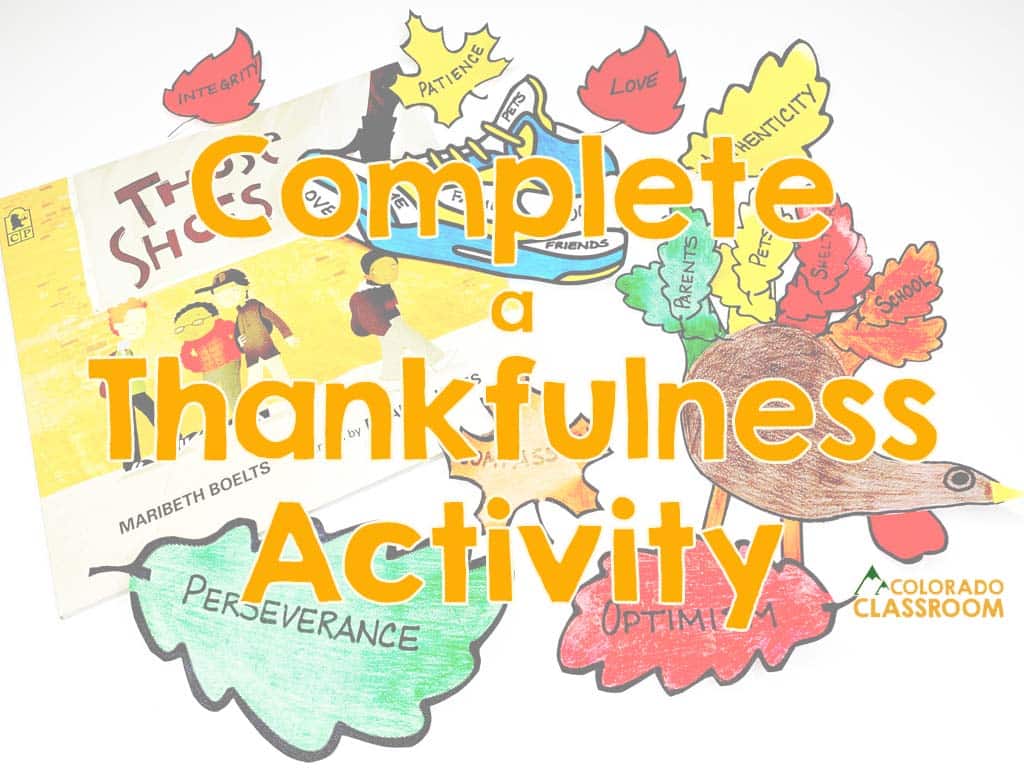 Then, using an acrostic poem, a word cloud, a gratitude journal, or a craftivity, have your students write down items that they are thankful for in their life. Depending on the story you choose, it could vary your activity quite a bit. For Those Shoes, you might want to use pictures of shoes and have students write items on the shoelaces or in different places within the shoe. If it's a story about Thanksgiving itself, you could use a turkey, and if it's about just the season of thankfulness, you might want to use cut-outs of leaves. You can download a shoe and some leaves here as part of a thankfulness activity, but there's no wrong way to be thankful.
Thanksgiving Activity #2
Explore on a Virtual Field Trip to the Plimoth Plantations
Another Thanksgiving activity for this season is to take your students on a virtual trip to the 17th Century English village of Plimoth Plantations. View a nineteen-minute-long video on the journey to America. In it, see the homes, gardens, storefronts, and fort that make up the re-created village of the Plimoth Plantations. The video will also let you hear from several character actors who play the roles of pilgrims in various positions. These include militia members, farmers, home-makers, gardeners, etc.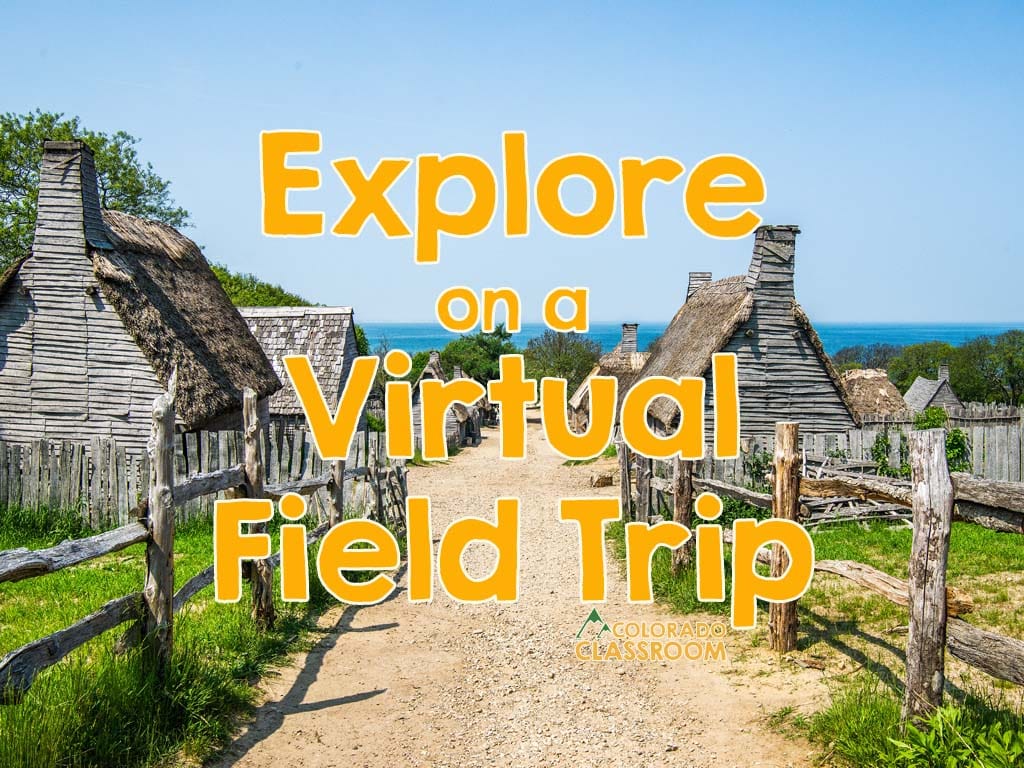 You can also view an eighteen-minute video on the Wampanoag Homesite which is a re-creation of the Wampanoag Native American Village. In the video, they demonstrate their currency, homes, clothing, and toys. They discuss the roles of men, women, and children, and the various duties in which they partook. You get to look at their gardens, the animals they hunted, and the construction of a mishoon, a boat of the Wampanoag people. It's a wonderful examination of Indigenous Americans. But it's just one tribe of hundreds that first roamed this nation. Your students are sure to learn a lot from this virtual journey to Massachusetts.
Thanksgiving Activity #3
Take a Closer Look at the First Thanksgiving Dinner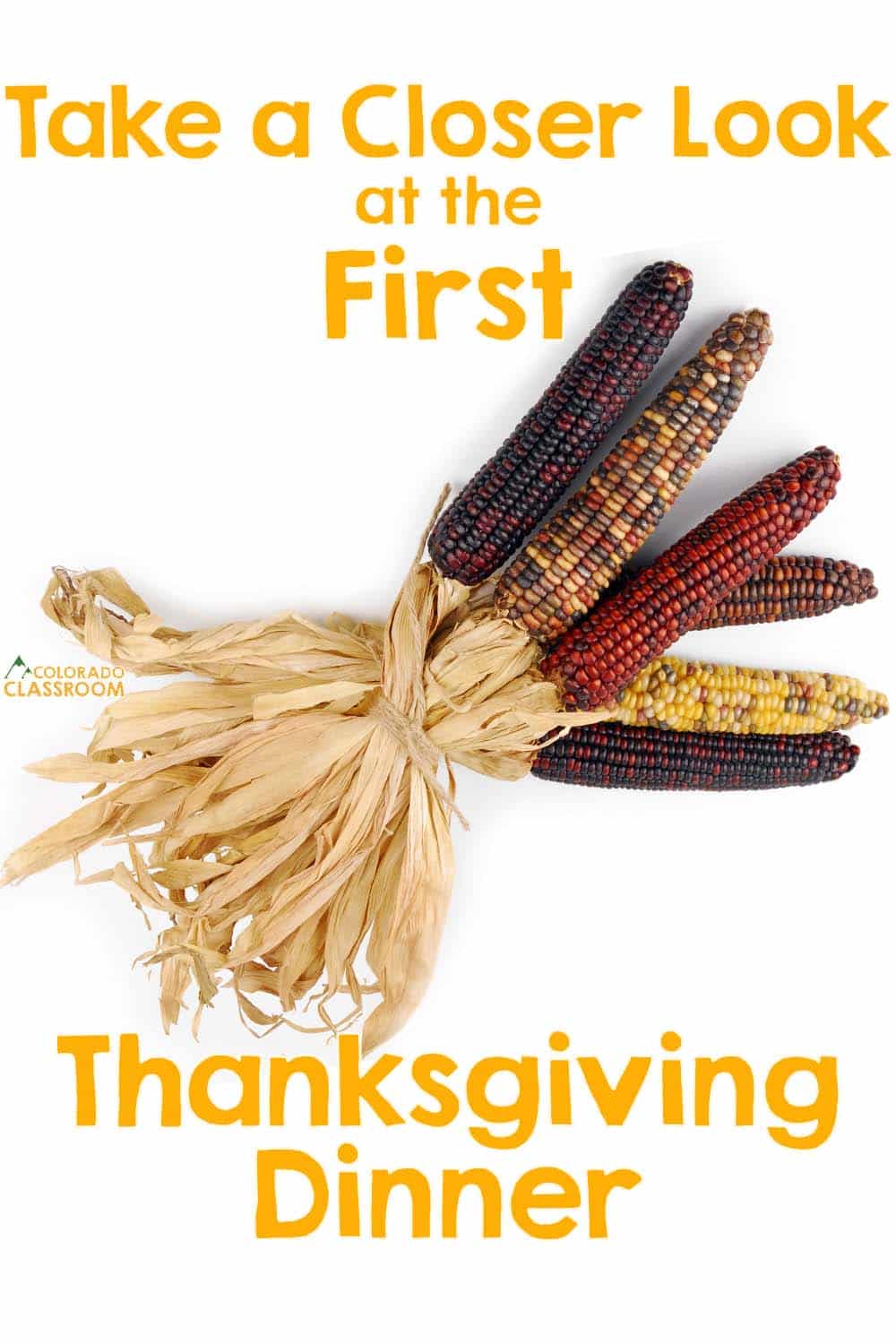 Along with a virtual trip to Plimoth you can also look at the real first Thanksgiving dinner. Although often depicted as a great gathering of the Pilgrims and Wampanoag, this is honestly not the case. This History Minute First Thanksgiving Dinner Unit explores what the real first dinner was truly like. Should you want to learn more about History Minutes, I wrote about them previously in this post.
With an informative reading passage, which includes a 5-part close note lesson, the true story of the first harvest is brought to life.  A fun geography page and a comparative math lesson on traditional versus original meal calories are included.  With guided notes, smart scribbles, and word puzzles to go along with it, this is a unit lesson your students are sure to love. 
And with little teacher intervention needed, students can complete a little bit each day over the course of a week, or you can give it to a sub to occupy several hours in one day.  It integrates language arts, social studies, math, and geography, and helps students to see the inter-connectedness of thoughts.  It's a great and innovative way to explore the Thanksgiving holiday.
If at first click this video does not play, please refresh your screen and try again. Thank you!
Whether you choose just one activity or tackle all three this Thanksgiving season, honoring this special time in the fall and in America's history is a great way to gather your students and work on building the classroom community while celebrating what we're all thankful for.
How do you plan to celebrate Thanksgiving in your classroom this fall? Let me know in the comments.