Upper elementary students are just starting to figure out who they are and what they want in life. They are also starting to feel grateful for the world around them. A gratitude journal can help foster this growth and encourage students to think about all the good in their lives. This post will discuss some fun gratitude journal prompts that your students will love!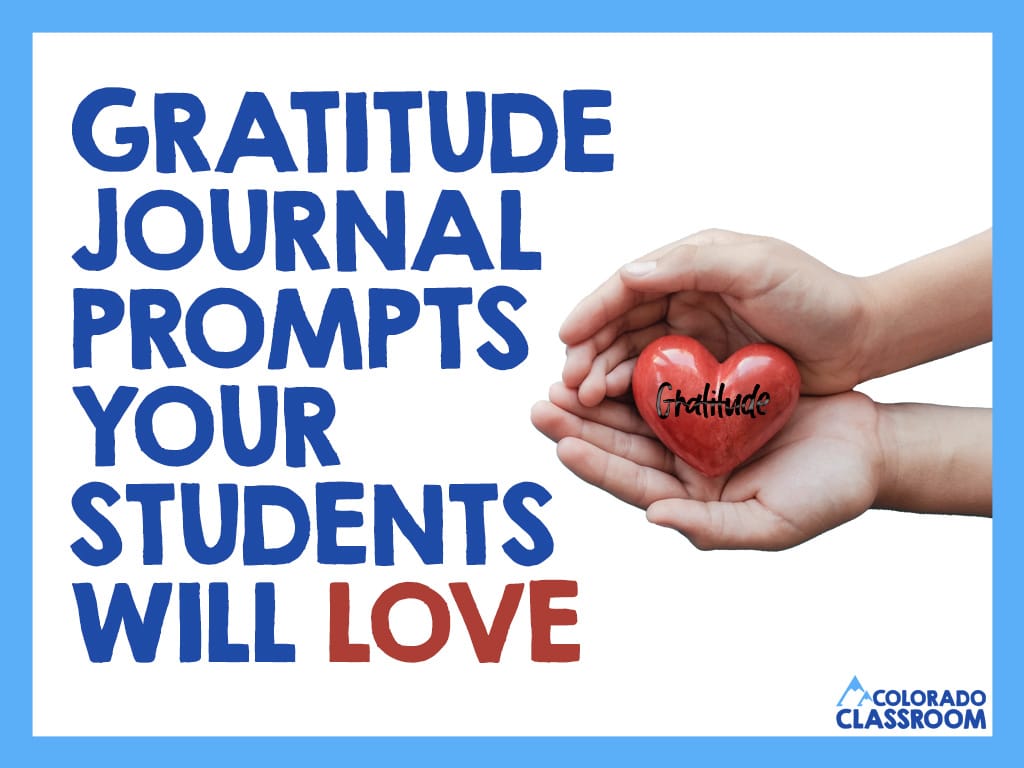 Gratitude for Beginners
If students struggle with the concept of gratitude, have them start by brainstorming things and people in their life they are thankful for—no matter how big or small—and work from there. Encourage them to be creative and have fun with their answers. Most importantly, they are taking time to reflect on what they are grateful for. Gratitude journals can be a great way to foster positive growth and development in students!
Gratitude Journal Prompts Students Will Love
When trying to come up with gratitude journal prompts students will love, think about their likes, hobbies, families, and circumstances. Consider how you can address these items in a universal way through questions, prompts, challenges, and gratitude tasks. Encourage students to think more deeply about the prompts, but don't chastise those who go for the surface thoughts. Everyone is unique and will be ready for gratitude at different times and in different places and ways.
Here are some prompts to get you started.
Why are you grateful for your family and friends?
What is your favorite thing about nature?
Write about a time when you were grateful for a random act of kindness.
What food makes you feel warm and comforted?
What is something that made you laugh today?
What food do you love to eat and why?
Express a moment when you felt especially loved or appreciated.
Explain something you're proud of, no matter how big or small.
What is something you love listening to, and why?
Describe a memory that always makes you smile.
These gratitude journal prompts are sure to get your students thinking about all the good in their lives.
Gratitude Journals for Weeks and Months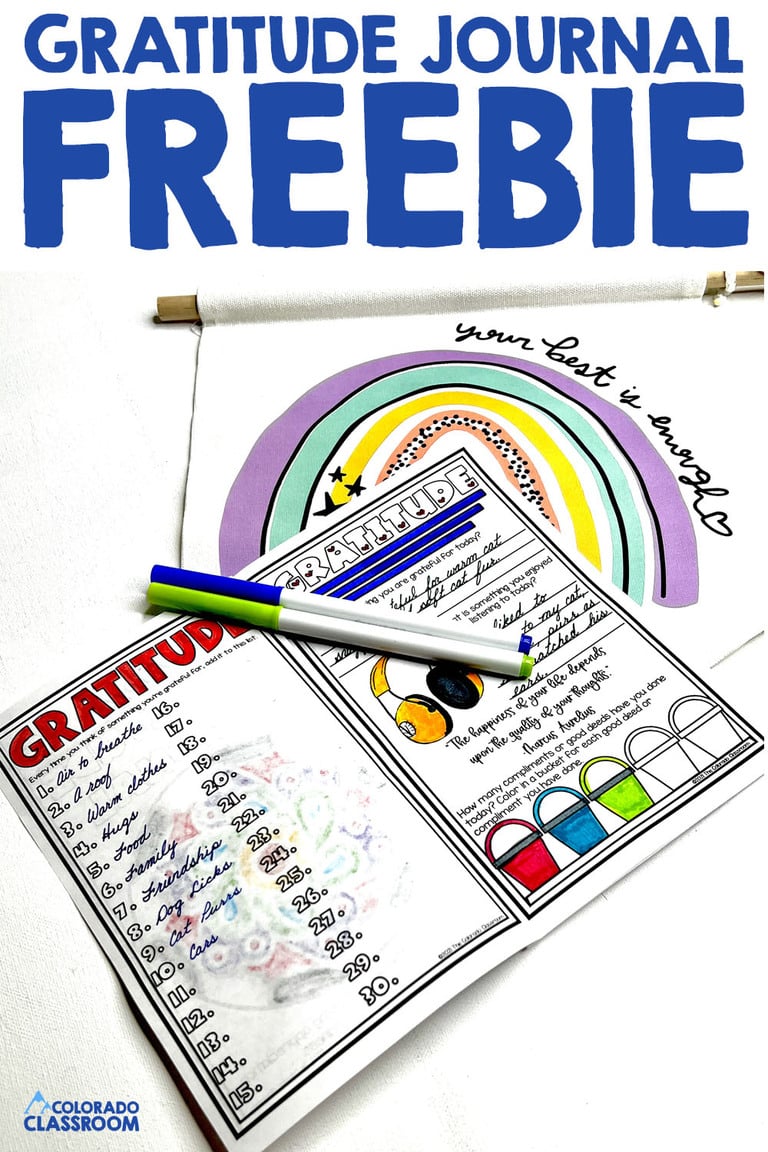 For those of you with students that are more kinesthetically and visually inclined and enjoy doodling, why not try a Gratitude Journal more designed for them? Here's a link to a free Gratitude Journal with prompts, exercises, coloring pages, and more, which will get you through a week with your kids. If your students enjoy this, a longer version, geared for a month, is available here: Gratitude Journal – Print and Digital. (It is also available on TeachersPayTeachers.)
Happy journaling! 🙂