Map skills and basic geography seem to bore other people, but not me. I can look at maps for a long time and be entranced by them. I look to see how the roads are connected? What is the topography like? I notice how the river, railroad, and highway all run together until the grade becomes too hard for the train. Then it follows a new path. I watch the place names change as the settlers who named them changed across a region. Maps are marvelous! I've come to recognize that my fascination with maps makes me a "nerd." Most people see a map and want to sigh or hide.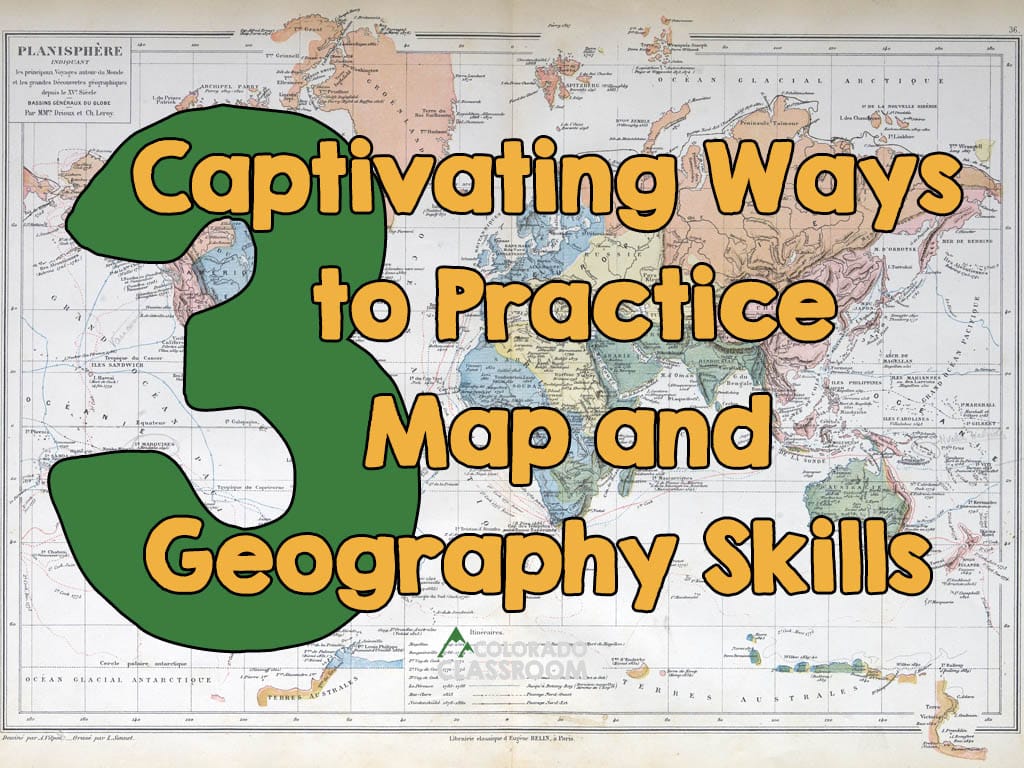 Map skills and geography don't need to be a chore or something we dread. By using songs, puzzles, rhymes, interesting facts, and more, we can bring out the fun in geography. I have three ways, out of many, that may help you with this task.
Using Puzzles to Practice Map Skills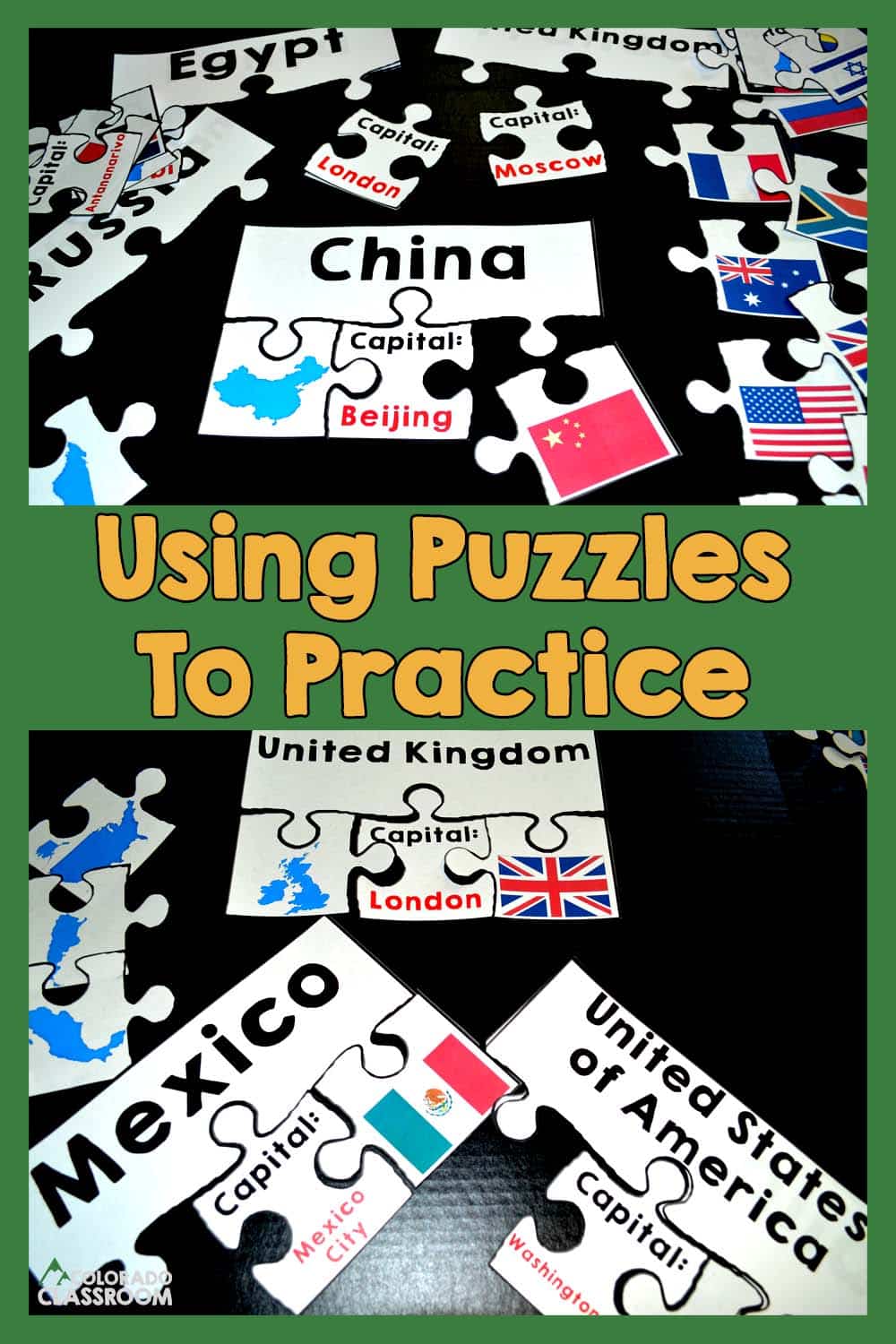 Studies show that puzzles improve memory and increase IQ.  They help with spatial reasoning and allow for teamwork and the exchange of ideas.  With large or small puzzles, students can discuss, debate, reason, and collaborate on the best placement of pieces.  Whether you have a 1000 piece jigsaw puzzle of the United States or these puzzles on the flags, capitals, and countries of each continent, student's brains will get a workout throughout the process of completing them.
Map Skills Practice with Countries and Capitals
Another way we can practice our map skills and become more familiar with geography is to work with maps. The more we work and interact with maps the quicker we learn our countries, capitals, major bodies of water, flags, and more. Below is some map practice work in Google Slides™, Google Forms™, and in BOOM Learning with Boom Learning Cards. You'll see how each venue offers the practice on North America in a slightly different form, even though all the questions are the same.
Slides and Forms do not offer immediate feedback, although Forms does self-grade. This frees up the teacher to spend more time elsewhere. Boom Cards offers both immediate feedback and self-grading, and both Forms and Boom offer reports.  With the whole world now available, you are sure to find the region you are looking for.
Interesting Facts & Map Work Offer Geography Enrichment Activities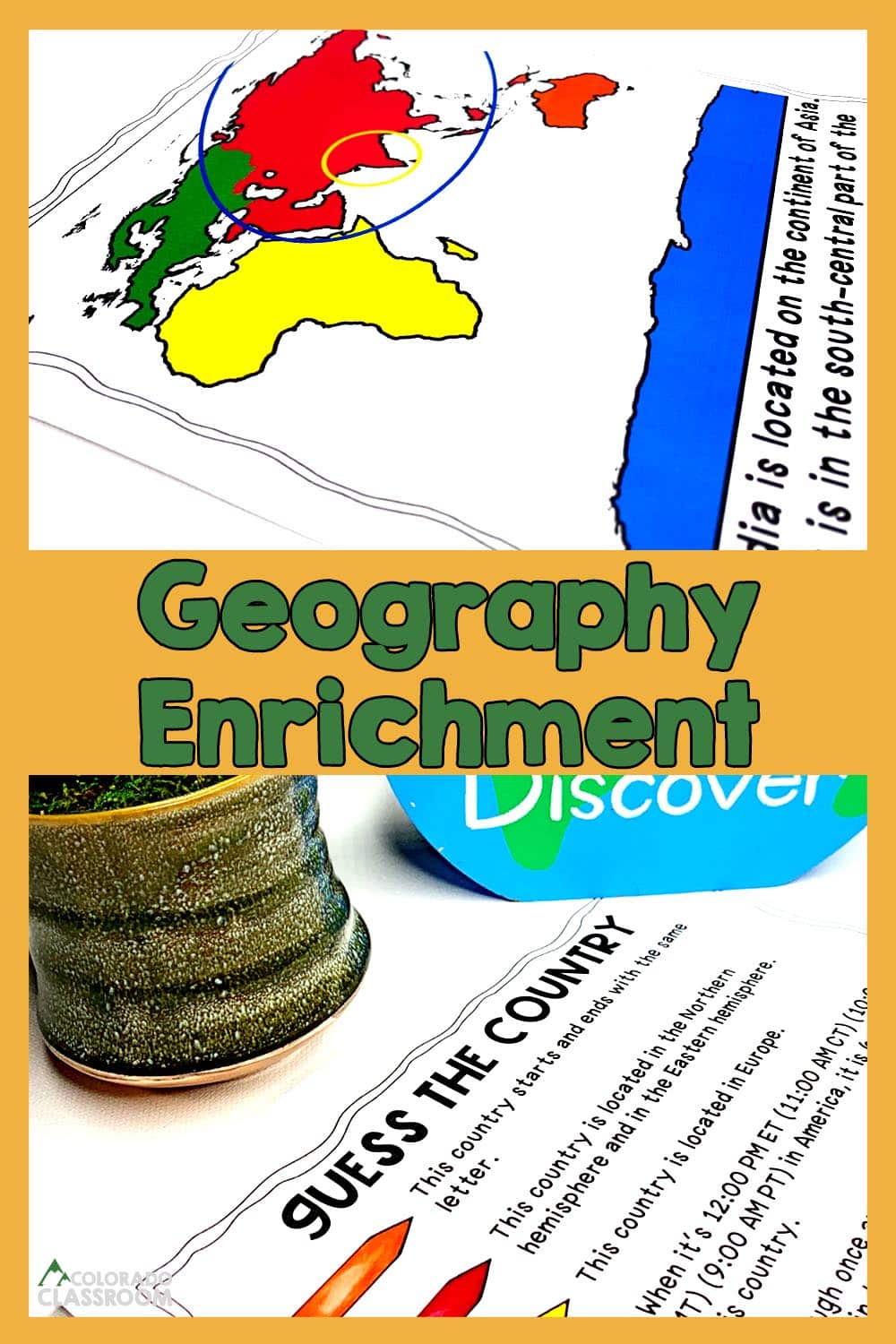 Lastly, have you heard of GeoJunior Or GeoGenius yet? These fun geography enrichment activities allow your students to explore a country in a new and fascinating way. With "Guess the Country" clue sheets, general location pages, political and physical maps, "Fun Facts", and a bookmark that pulls everything together, students learn about countries in new and exciting ways. You can read more details which are explained in this blog post. These GeoJunior and GeoGenius offerings are available for purchase in my store, but some pieces of them are also available for free, just for signing up for the GeoJunior Geography Club.
No. Geography doesn't need to be a dreaded subject any longer.  Perhaps one of these methods will help you and your students enjoy geography more.  I know I'll be there with my map in hand, ready to check out what interesting facts I can learn. 
Do you love geography? Let me know in the comments.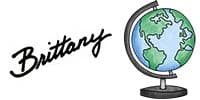 ---
Get freebies, updates, and more info/posts like this sent right to your inbox. Just enter your email here.